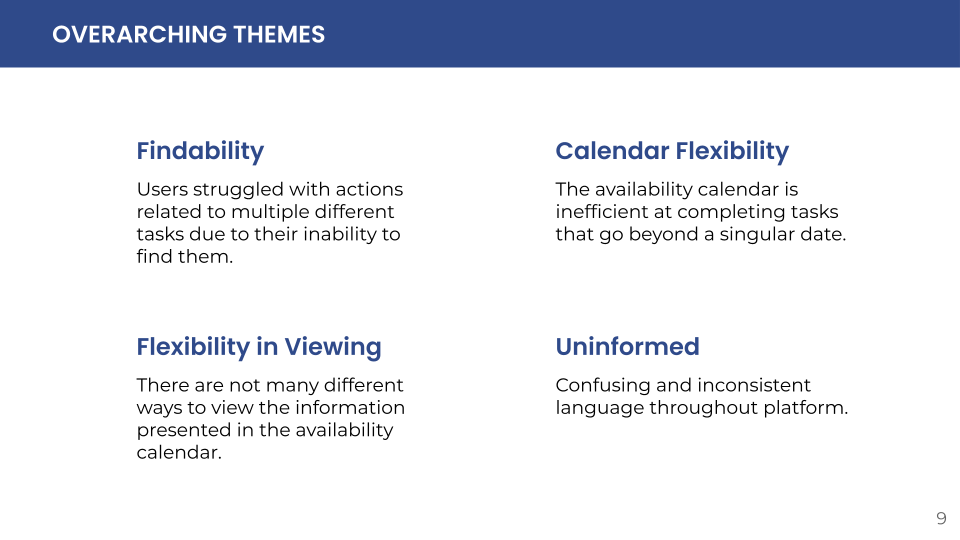 The studies revealed that the most common usability issues that participants encountered were difficulty finding their availability calendar in order to set their availability, indistinct ways to tell which practice the user is currently in, setting their availability for multiple days, and being able to select end dates for repeating schedules in the calendar.
Our team's expert review and usability testing revealed a plethora of opportunities for eVisit regarding the scheduling platform for both scheduling an appointment and for modifying a physician's availability calendar.
The top-level recommendations for eVisit based on the most frequently found issues are as follows:
The availability calendar should be as accessible as the scheduling calendar.
Allow greater flexibility and ease in setting availability, such as setting availability for more than one day at a time, as well as setting an end date to repeating availability, allowing daily views and monthly views in addition to weekly, reducing the need to scroll to see an entire day, etc.
"Available" and "Schedulable" terminology should be consistent across the platform and consistent with industry terminology standards.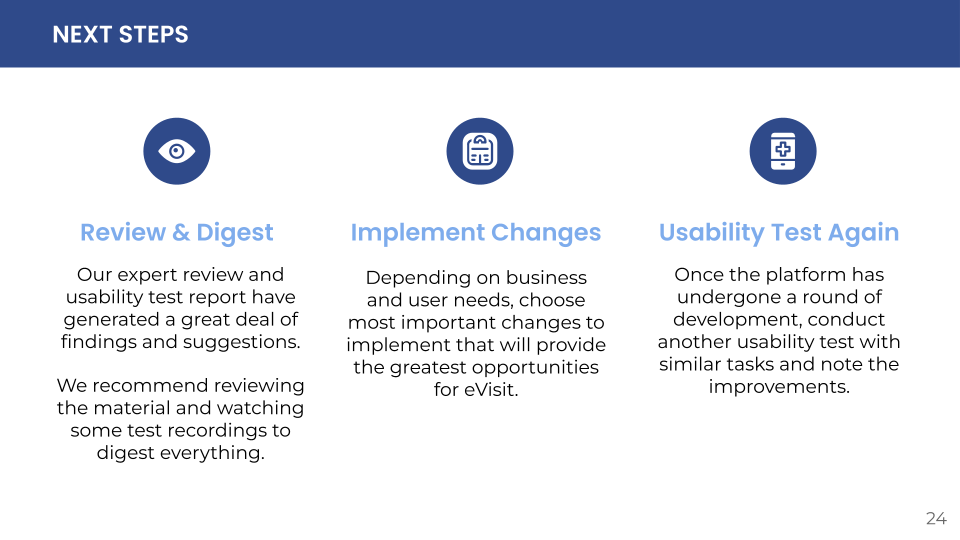 Overall, eVisit's scheduling platform does not cause significant data loss; however, it does not offer capabilities and features on par with current scheduling platforms in the healthcare industry. We believe that our recommendations included in our report, coupled with those in our expert review, would greatly improve eVisit's platform by offering increased capabilities and flexibility for both the clinical staff and providers.